Accessible facility

Women

Men

Priority facilities for elderly people

Priority for expecting mothers

Baby care room

Priority for those with small children

Children's toilet

Facilities for ostomy

Care bed

Baby chair

Changing board

Tomohito Ushiro
Creative Director / Art Director / President of WHITE DESIGN
Monumentum

I wanted to design a public toilet that embodies the original idea behind this project that "we are all the same in the sense that we are all different." I wanted this facility not only to be safe, secure, and clean but also easy to use for everyone. Since it's inside a park, surrounded by greenery and many residents and visitors, I designed this toilet to be like a piece of public art that is part of daily life while also constantly asking questions to the viewer. I hope it becomes a monument that continues to question the significance of this project. The toilet lights up in 7.9 billion ways―as many as the world's population. It continues to illuminate in different patterns, like light filtering through the trees during the day and like the moonlight or wandering fireflies at night, and will you will never see the same pattern twice.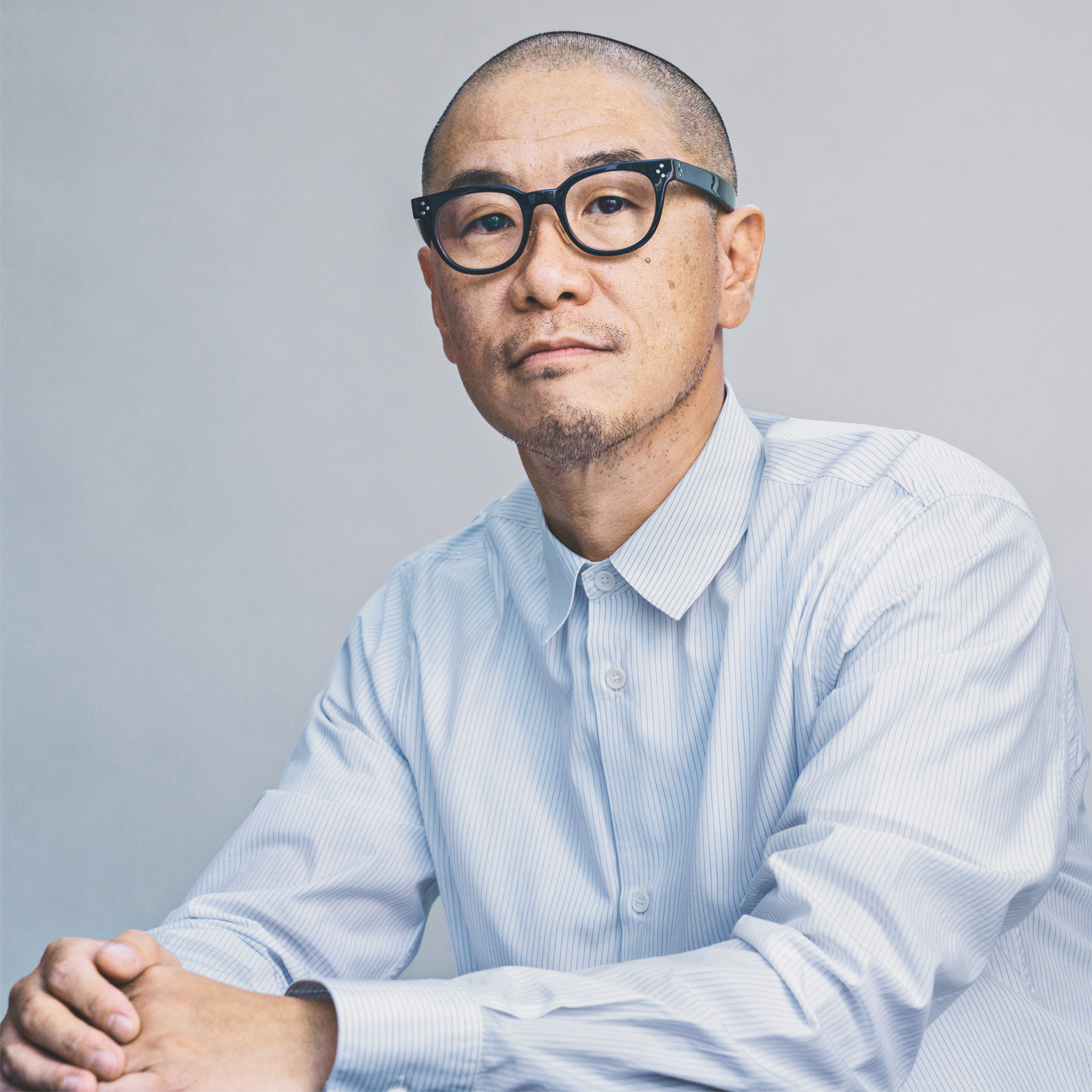 Born in Tokyo, 1971. Entered Musashino Art University Junior College of Art and Design's Graphics Department in 1991 and transferred to the Visual Communication Design Department within the same year. Started working at Hakuhodo in 1995. Established WHITE DESIGN in 2008.

Notable positions include Creative Director of UNIQLO's Sustainability Division, Brand Strategy Advisor for atama plus, and visiting professor at Osaka University of Economics, Faculty of Human Sciences.

Major projects include Fast Retailing Sustainability Report, UNIQLO "Doraemon Sustainamode," and UT "THE PEACE FOR ALL" where customers can make donations by purchasing t-shirts.

In recent years, his work has expanded beyond branding and advertisement and into the fields of fashion, architecture, retail display, and art.