Accessible facility

Women

Men

Priority facilities for elderly people

Priority for expecting mothers

Baby care room

Priority for those with small children

Children's toilet

Facilities for ostomy

Care bed

Baby chair

Changing board

Junko Kobayashi
Architect
Toilet of the town lights

A large, yellow oval-shaped awning hangs over a series of cylindrical toilets of various heights, with silhouettes of rabbits peeking out from the round windows installed on the exterior walls. Site-specific circumstances required a lightweight construction, so we decided to use a weather-resistant steel plate panel structure for the facility design. We also made the large awning hang overhead, creating a sky-like opening to eliminate the dark and closed feeling of the area underneath the Keio Line elevated railway tracks. The weather-resistant steel plate panels have been rusted once to retain their strength and texture indefinitely. We wanted to create a public toilet that has a strong presence, like a stubborn old man who is always watching over the people, while also creating a fun and entertaining atmosphere at the same time. The opening to the facility is wide, giving it a massive yet open feel, with a bright and clean interior that is also secure and safe.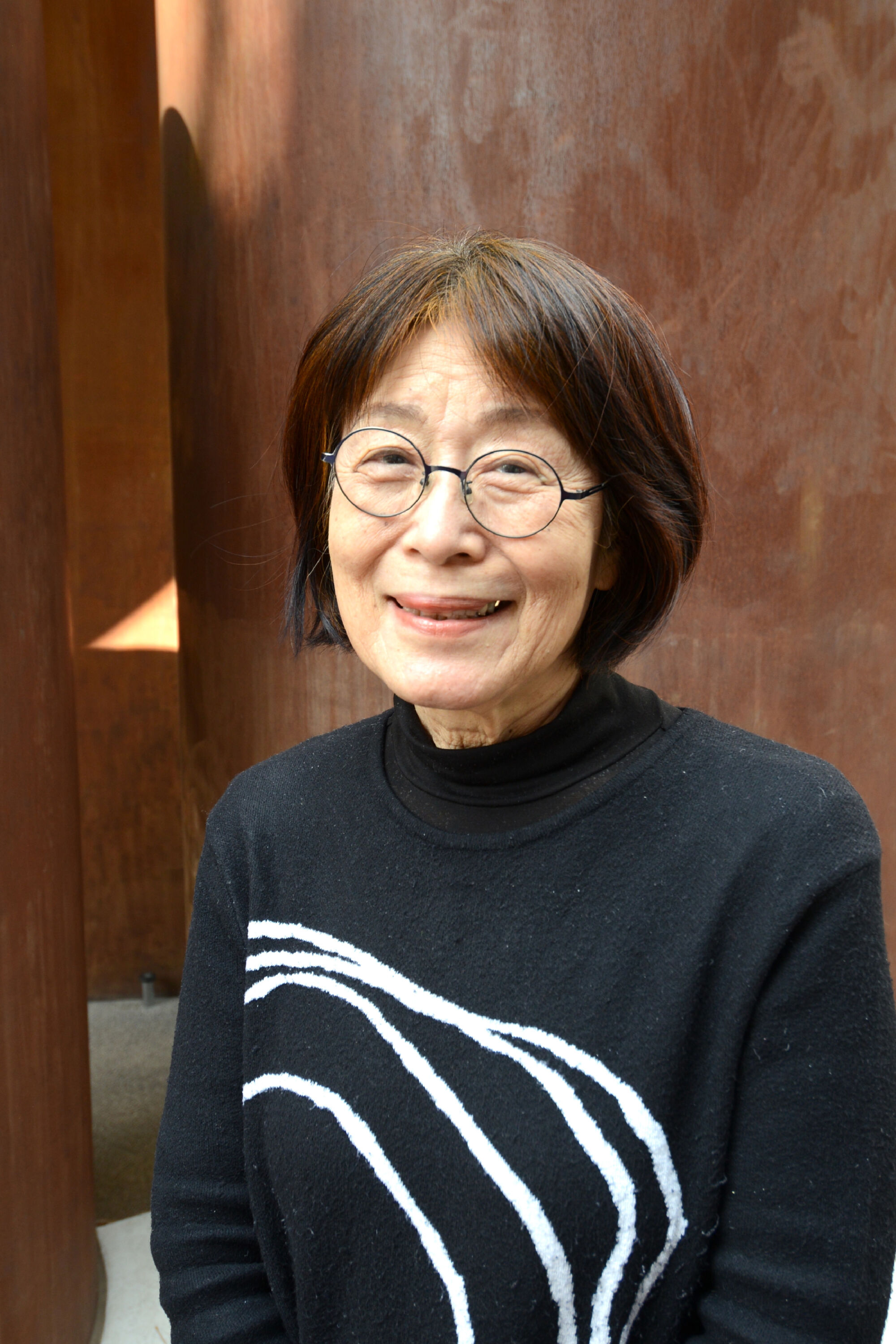 Head of First-class architect office GONDOLA
President of Japan Toilet Association (JTA)

Graduated from Japan Women's University School of Home Economics Department of Residence in 1967. Worked at Tanaka, Nishino Design Office and established First-class architect office GONDOLA in 1989. Began working in the design of public toilet projects after having participated in the design of a 500 million-yen public toilet project "Charm Station" in 1989 at Sakaide, Shikoku. Received an engineering doctorate from Toyo University in 2014 based on the research: "Evaluation and implementation measures of public restroom improvement efforts."

Notable works include over 250 public toilet projects including Daimaru Tokyo, Shonan Station Building, Narita International Airport Terminal 2, Odakyu Electric Railway Shinjuku Station West Gate, Keihan Electric Railway Yodoyabashi Station toilet, Paid Public Toilet in Akihabara Chiyoda City, school toilets, and other public toilets.