Accessible facility

Women

Men

Priority facilities for elderly people

Priority for expecting mothers

Baby care room

Priority for those with small children

Children's toilet

Facilities for ostomy

Care bed

Baby chair

Changing board

Marc Newson
Industrial designer
Central to my design is the reference to vernacular Japanese architecture, including the copper Minoko roof. Often found in shrines, temples and tearooms and in rural areas, I wanted the roof form to trigger a subconscious feeling of comfort and peacefulness amid its busy, hypermodern location. The patina on the copper pyramidic roof will integrate the structure into the city over time, so it becomes part of the fabric of Tokyo.
It is important to me that the Toilet feels trustworthy and honest inside and out: the bright interior is seamlessly and hygienically finished in a monochromatic green, one of my favourite colours. My design for the Toilet focusses on functionality, simplicity, and creating an inviting and enduring space.
I hope the Toilet will become something not only magical but incredibly useful to find in Shibuya, like the many hidden gems within the city.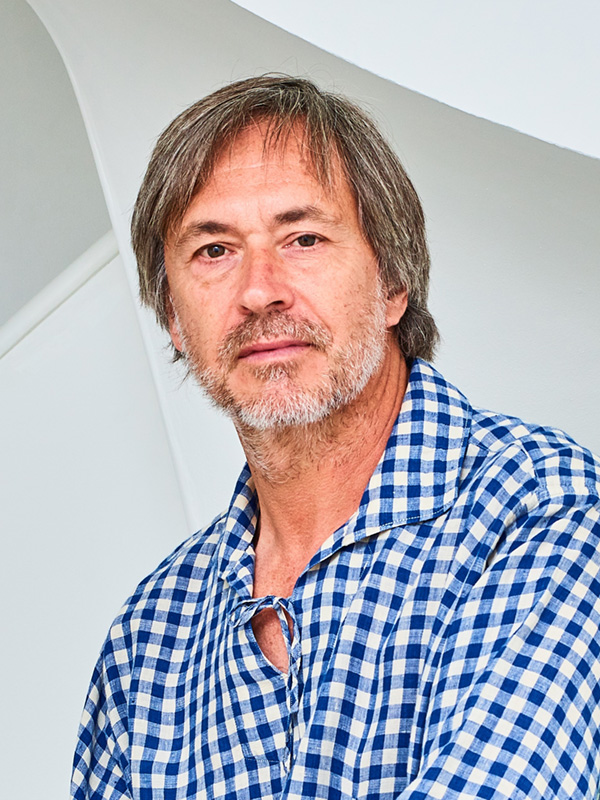 (日本語) Prudence Cumming Associates, Gagosian
Marc Newson, has been described as one of the most influential designers of his generation. He has worked across a wide range of disciplines, and his clients include companies such as Louis Vuitton, Montblanc, Hermès, Nike, Dom Pérignon, Jaeger-LeCoultre and Ferrari. He also served as Creative Director of Qantas Airways (2005-2015) and Designer for Special Projects at Apple since his first involvement in the design of the 'Apple Watch'. In 2019, Marc and Sir Jonathan Ive founded the creative collective LoveFrom.
Born in Sydney, Australia, Newson graduated from The University of Sydney in 1986. With the aid of an Australian Crafts Council grant, he staged his first solo exhibition at the age of 23. By 25, Newson had created the now iconic 'Lockheed Lounge.' This piece has since set four world record prices at auction for work created by a living designer.
As a long-term supporter of the charity (RED), Newson together with Ive curated a design auction in 2013 which raised US$46 million for the organisation.
Newson is the only industrial designer represented by Gagosian, and is also represented by Galerie kreo. Leading museums around the world have hosted solo retrospective exhibitions of his work. His designs can be found globally in the permanent collections of over 40 institutions.